Let Us Show You…
What Exactly Do We Compensate?
804 Tons of Carbon Dioxide
That is the amount of CO₂ that is created by our service and everything belonging to it throughout one year: from the online shop and our corporate footprint to photo printing at the labs to shipping.
In other words (or pictures) that's approximately:
Where Exactly Do These 804 Tons of CO₂ Come from?
What Are We Committed to?
We support certified carbon offset projects that compensate for all carbon emissions of our value chain of not only the online shop, but also printing and shipping, and contribute to the UN Sustainable Development Goals.
Project No. 1–Combined Project
Wind Energy in the Northeast of Brazil

✓ Support of the construction and operation of 14 wind energy parks in Brazil's northeast
✓ Contributes to sustainably produced and renewable energy
  Learn more: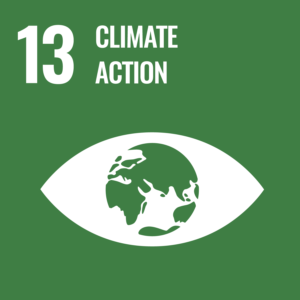 UN Sustainable Development Goals
Project No. 2
Protection of a Threatened Area of the Rain Forest and Regional Afforestation
✓ For every ton of carbon compensated via a large rain forest protection programme in the Amazonas state, Brazil…
✓ …there's a new tree planted in Germany in addition
  Learn more: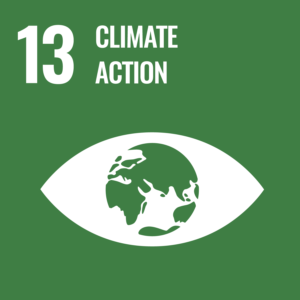 UN Sustainable Development Goals

How to Communicate the Carbon Neutrality
The Carbon Neutrality Download Package
Use the official carbon neutrality label of ClimatePartner in a GotPhoto design and inform your establishments and the parents via flyer about the carbon neutral photo orders on school and nursery jobs they do with you.
How Do We Handle the Reduction Topic?
  What Is Carbon Neutrality Supposed to Mean?
Carbon neutral means: All CO₂ emissions of our service and our company have been measured and calculated according to the international standards of Greenhouse Gas Protocol. We offset all of these emissions by supporting certified carbon offset projects.
1
Calculation of Our Greenhouse Gas Emissions
Together with ClimatePartner we measure our Corporate Carbon Footprint on a yearly basis, each time for the previous year.
2
CO₂ Offset
We compensate all of our (momentarily) unavoidable carbon emissions by supporting certified carbon offset projects from the ClimatePartner portfolio.
3
The "Carbon Neutral" Label
We are a carbon neutral company and our service is carbon neutral as well. The official label with ID tracking number enables you and your customers to understand our carbon neutrality and learn more about the offset projects.
4
In Progress: CO₂ Reduction
  Why Do We Compensate and Not (Yet) Reduce Our Emissions?
To offer a more paper conscious alternative to somewhat older selling methods and at least compensate our emissions is just the beginning. In the long run, though, we aim to produce less carbon as well.
GotPhoto itself produces only about 20.6% of the total emissions of the value chain consisting of our company, our product, the lab printing and the shipping. A large share of our part is connected to (country specific) standard values from the areas home office and commuting. Others to our electronic equipment and the external data center. Values as such are hard to reduce. We aim for it in the long run anyway.
We also receive consulting for further options. And we're looking forward to tackling carbon reduction as best as possible. Because of running contracts, a transition to more environmentally friendly alternatives (like 100% green power for example) only works step by step. We will keep you posted.
Further Questions
When and how have those 804 t been produced?
804 t is the total amount of our carbon emissions in 2021, including 10% security surcharge. As some of the data is based on standard values this surcharge makes sure we do not under-compensate. How exactly the total number came into being you will learn by visiting our company profile with ClimatePartner.
How often does compensation happen?
Our calculations for being rated a carbon neutral service is the total of a carbon neutral company and our carbon neutral product. The numbers for a carbon neutral company are raised anew every year, those for the carbon neutral product whenever there's changes in that area that result in a change of CO₂ emissions.
What are the UN Sustainable Development Goals?
In 2015, the global community under the roof of the United Nations agreed on 17 worldwide sustainability goals and made reaching them their duty. These goals are meant to enable a decent life on this planet and preserve the natural resources on a long-term basis. That includes not only ecological but also economical and social aspects.
If you want to learn more about the 17 goals visit the UN page.
Why does all of that mean that every order placed in my GotPhoto shop is carbon neutral now as well?
At first: You are working together with us, a carbon neutral service provider. We compensated for the carbon footprint from uploading photos to printing and shipping, and even after the families have received their orders (such as the disposal process).
The fact that permits you to declare your services in collaboration with us as carbon neutral, too, is based on a thorough calculation and check according to the internationally renown GHG Protocol Corporate Accounting and Reporting standard. This process is verified by the Carbon Neutral label.
Do you want to show future customers and clients that you are aware of your responsibility regarding the climate? Use the official seal on your materials.
Why don't you support any regional projects in the UK?
Actually, that is something we would like to do. So far, our carbon neutrality partner doesn't have such a programme in their portfolio. That's the reason. So, if that is going to change one day, as the portfolio is still growing, then we will likely support a regional carbon offset project in the UK, too.
I completely resonate with this whole subject. Do you have any ideas about what I can do myself to reduce my own carbon footprint?
We put our heads together and collected a few ideas. For sure, you and your photographer "colleagues" will have even more ideas and also put one or another into action already. We are very curious: If you would like to share any of that with us, please send us an email to marketing@gotphoto.com and we will add it to our list or will provide more room for that purpose right away.
So, here goes:
Use eco paper. Not only is it more environmentally friendly but can also create a special impression for some of your recipients, also haptically.
Buy your props second hand and offer what you don't need anymore.
Use a carbon neutral printing company for your materials.
If you don't do it already: learn to love your bike, and walking! Slowing down like that, you might even make some new discoveries on your way.
Have you ever tested whether you really get better results from printed and shipped acquisition materials? If not, do so. Maybe an attractive email is equally effective, or even more.
There are various carbon calculators in the world wide web that give you an impression of your own carbon footprint. And, of course, the possibility to make some changes about that. The new awareness alone already helps.